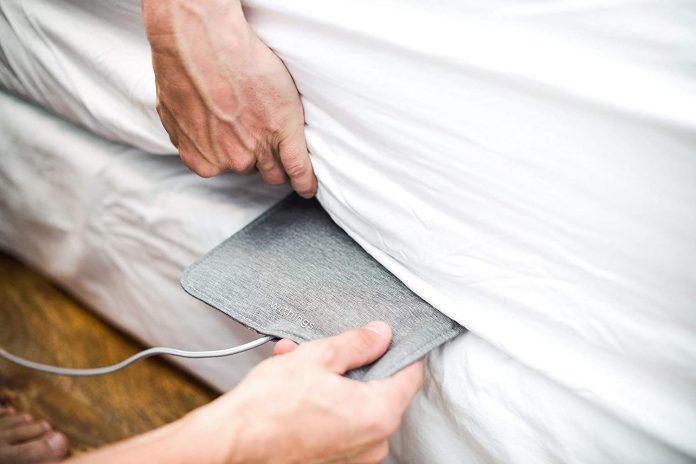 The Withings Sleep Tracking Pad is offered by Amazon for $72.67. That is $27 off the usual rate and we get the lowest price of $2. Although there are all kinds of sleep tracking methods, Withings a sleep tracking pad is one of the easiest. Owners simply have to attach it to a power source, tuck it under the mattress, pair the initial device. This pad can also function as a smart home device, as well as keeping tabs on your sleep, act like "a switch to control lighting, thermostats, and more."
Product Highlights:
MONITOR YOUR SLEEP – Delivers sleep cycles, tracks heart rate, detects snoring, and breathing disturbances. Algorithms used to analyze the data have been validated with a team of sleep experts.
BREATHING DISTURBANCES – Sleep can now detect breathing disturbances. While some pauses during sleep are normal, if they occur too often they might be a potential sign of a chronic condition such as sleep apnea. ; Wi-Fi : 2.4 GHz b/g/n , WEP/WPA/WPA2
LEARN WHAT MATTERS – Wake to a daily Sleep Score to understand what makes a good night's sleep and how you can improve.
ENHANCE SLEEP ENVIRONMENT – Sleep is a sensor that can act as a switch to control lights, the thermostat, and more.
AUTOMATIC SYNCHRONIZATION – Easy one-time setup under the mattress makes Sleep fit seamlessly into your life. Wake to all data in the app via Wi-Fi.
"ALEXA, ASK WITHINGS" – Now your voice can help you manage your health with an Alexa Skill that works with Withings Health Mate.
Withings products on Amazon must be "ships from and sold by" Amazon or Withings to be eligible for warranty/replacement by Withings.
Note: "We may receive a commission when you purchase products mentioned in this website."