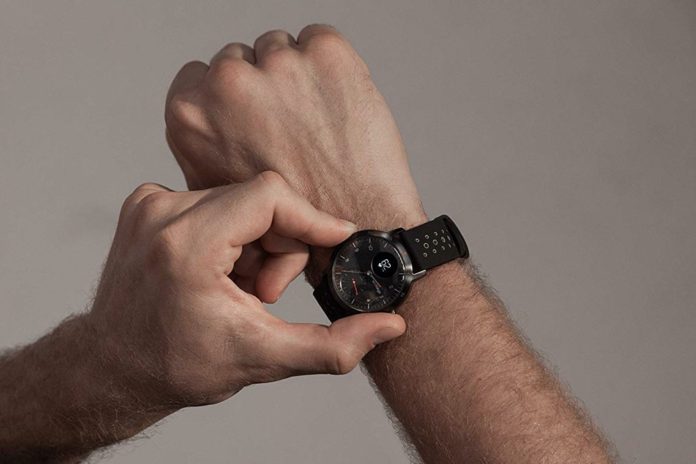 Amazon currently ships the Withings Steel HR Sport Smartwatch for $155.96. This is good for a 22 percent discount of the regular 200 dollars, 4 dollars below our previous reference and the best we have seen since our holidays. Standing features that have taken the Steel HR include heart rate monitoring, sleep tracking, 25-day battery life, and up to 50-meter water resistance. In addition, as a fitness smartwatch, you can find advanced alerts and the regular heath-related roster along with other interesting inclusions such as V02 max estimation. Over 1200 clients scored 3.8/5 stars.
Product Highlights:
Heart rate tracking – Maximize your workouts with continuous heart rate and in-depth reporting plus daily and overnight HR
Workout mode w/connected GPS: Maps your session with distance, elevation and pace and now enjoy Strava integration
Fitness level – Assesses your cardiovascular capacity when running based on V02 max estimation
Goes the distance – Water resistant up to 50m, 25 days of battery life on one charge, durable stainless steel case
Sleep tracking – Wake to a Sleep Score based on light & deep sleep cycles, interruptions, depth & regularity plus enjoy a silent vibrating alarm
Smart notifications – Call, text, event and app notifications from your smartphone
The charging time is approximately 2 hours to 100% and about 1 hour to 80%.The battery life is Up to 5 days in workout mode and +20 additional days in power reserve mode (time and activity tracking only)
Withings products on Amazon must be "ships from and sold by" Amazon or Withings to be eligible for warranty/replacement by Withings
Note: "We may receive a commission when you purchase products mentioned in this website."