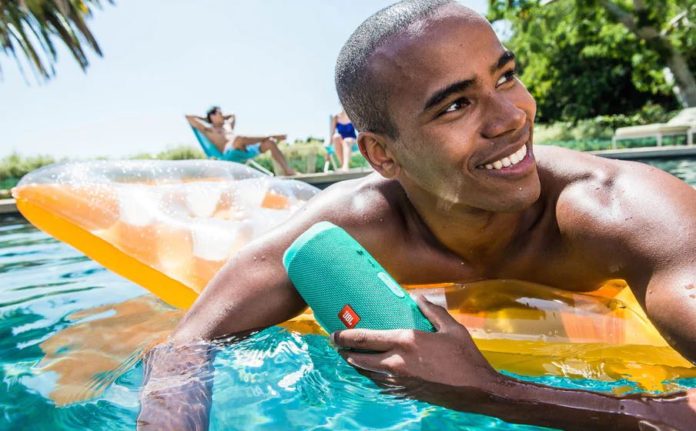 Amazon is currently offering a 33% discount on the JBL Charge 3 Bluetooth speaker. This discount probably doesn't last forever but allows you to collect the hardware for only $99.95 instead of the normal $149 market price.
This is to be used primarily as a simple and comfortable Bluetooth speaker. You do not have the bells and whistles and frills you might expect of a speaker with an integrated voice assistant like Amazon's Echo or a Google Home. This JBL design is sturdy, well designed, user-friendly but something that leads to the Old School as a simple Bluetooth speaker.
It allows you to connect up to three streaming devices to your speaker with a wireless stream through Bluetooth. Naturally, only one person can play music at any given time but this means that many people can always send music to the device without disconnecting and undergoing a difficult pairing process. The integrated lithium-ion polymer battery can also take 20 hours of play, depending of course on the use and volume level.
The IPX7 waterproofing features in the JBL Charge 3, which allow the speaker to be used in a number of situations including around the pool or close to a shower. You can also make clear and crystal-clear calls from your speaker by pressing a button thanks to the built-in noise and echo-cancelation speakerphone. You can also bring some speakers together and combine them to experience a stereo and enhance the audio output.
Note: "We may receive a commission when you purchase products mentioned in this website."