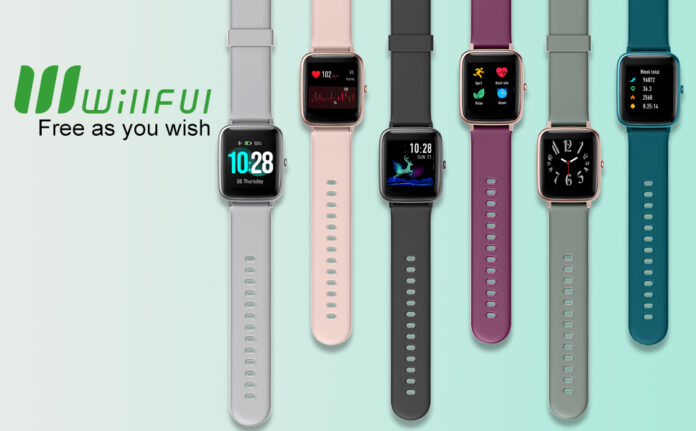 Amazon is now offering the Willful Smart Watch for just $28.79. Without applying any special discount code at the check out you can save 42 percent on this smartwatch which originally costs $49.99.
Compatible with the majority of iOS 8.0 and Android 4.4+ smartphones. Download and install the free "VeryFitPro" APP, connect this smartwatch to your phone, and you'll be able to receive calendar, SMS, incoming call, and SNS (Facebook, WhatsApp, Linked In, Instagram, Twitter, and more) updates on this watch. It will never let you miss something meaningful.
Get Your iPhone The SoundPEATS True Wireless Earbuds At $15 OFF!
Walking, biking, bicycling, hiking, mountaineering, dynamic cycling, exercise, treadmill, and yoga are all supported activities. Record all-day activities such as steps, distance, calories burned, miles walked, and active minutes. You will keep track of all your workout paths, lengths, and physical status when exercising. Maintain your motivation during the day!
Track your heart rate in real-time and include a thorough overview of your sleep quality (deep sleep, light sleep, and wake-up time) to assist you in developing a healthy lifestyle.
Your Can Fast Charge Your iPhone Easily On The Go With This Discounted $13 Power Bank ($27 OFF)
Willful smartwatches are built with an IP68 waterproof rating, allowing you to swim in the pool with them without worry. Longer durability is provided by the large capacity and low power consumption design. It has a standard usage time of 7 days and a standby time of 30 days.
The willful smartwatch also includes many useful resources, such as alarm clocks, stopwatches, timers, deep breather guides, music controllers, sedentary reminders, customizable brightness, and phone finders.
This Discounted Accessory Is The One You Should Have For Your iPhone At $36 ($6.50 OFF)
VeryFitPro is the name of the app, and it works with Android 4. 4 or iOS 8. 0 and above smartphones, as well as Bluetooth 4. 0 and above smartphones, but not computers or tablets.
Note: "We may receive a commission when you purchase products mentioned in this website."