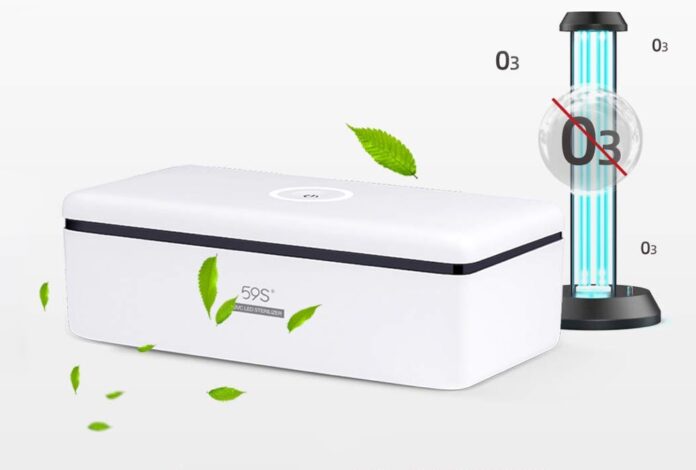 Amazon is offering UV Light Sanitizer Box for $40 with an on-page coupon and discount code MUS4IB9S at the checkout. 
Mobile phones are virus carriers, and they are sensitive to ultraviolet light. S2 only takes 180 seconds to kill 99.9 percent of bacteria and germs and to stop the spread of the virus.
59S specializes in LED light cleaner based on daily needs to make disinfection faster and easier, creating a healthy, sterile life for all.
Discounted JBL CLIP 3 Waterproof Bluetooth Speaker For Smartphone is Great For Hike & It's On Sale!
The S2 Disinfection cover is also compatible with glasses, keys, beauty tools, and everyday use, not just suitable for mobile phones. Keep the products sterile and reduce the disease's chance of infection.
This UV light cleaner quickly and safely disinfects through 8 UVC LEDs with ultra-violet light of 260 nm to 280 nm. It only takes 180 seconds to kill and automatically switch off 99.9 percent of bacteria and germs.
Note: "We may receive a commission when you purchase products mentioned in this website."