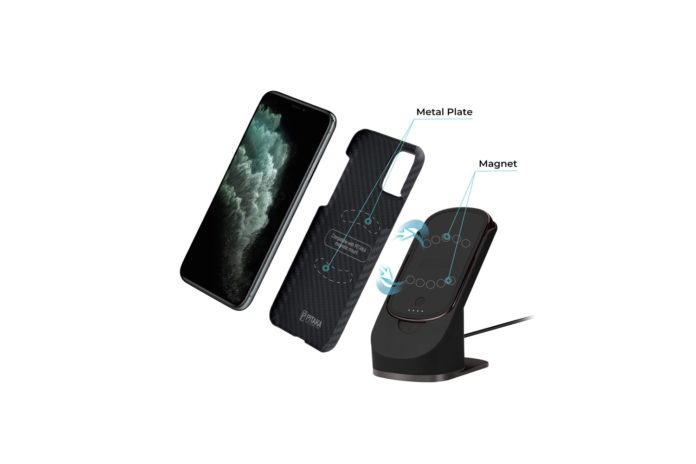 Anyone looking for a regular old wireless charger and spending as little money as possible can go to Amazon and find so many great choices. One of the many great options you can find is the Letscom 15W Max Fast Wireless Charging Pad for just $7.99. The Letscom model does an excellent job and supports any different fast wireless charge speeds, everything for a fraction of what you would pay for a big-name brand wireless charger like that. Simply take one when you're looking for a simple thing, but you're just hitting Amazon with a fantastic new wireless charger, and you haven't seen anything more.
This is the Dock-and-Go wireless charger from Pitaka MagEZ Juice and has a wonderful design that you really cherish.
There's one thing you must know about before we reach the charger itself. The MagEZ Juice Dock doesn't look like a normal recharge stand where the bottom of the phone is placed. You need to get one of Pitaka's MagEZ magnetic smartphone cases, to work with the charger, or you can use any other case that has a metal plate in the back. They are actually quite common these days and are designed to connect your phone to a mount or stand in a magnetic car. This is also how the phone attaches to the MagEZ Juice Dock, of course.
Your phone connects to the charger magnetically on your desk, as you can see in the image at the top. When your phone has yet to be charged from home or from your office, the inside of the dock pops out and remains attached to your phone magnetically! The cool thing is to have one device, which is wireless and portable, and you have never seen anything before. The MagEZ Juice Dock has only received its first Amazon discount, so now is the ideal time to check this out.
Note: "We may receive a commission when you purchase products mentioned in this website."