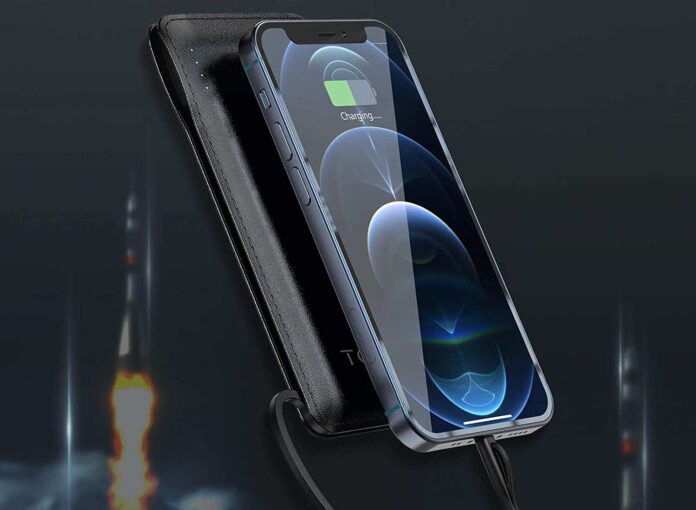 The TG90 10000mAh Power Bank with 3 Built-in Cables is $30.59 on Amazon. Without using any special coupon codes at the checkout, you may save $19.40 on the current offer.
The power bank comes with a built-in micro cable type C cable and three additional cables for use with all mobile phones, as well as a USB output connection. Portable iPhone charger with UV surface treatment and a never-dirty design.
UGREEN Tablet Stand Holder is Specially Designed For Your iPad & It's On Sale For $20 (Save 18%)
This portable iPhone charger has a scratch-resistant and UV-polished surface. We can cram more power into this small yet powerful power bank thanks to the battery cell's unique technology. It's as thin as your phone, with a thickness of 0.58 inches, allowing you to take it in your backpack or pocket everywhere you go. The device's safety is ensured by a built-in UL-certified battery cell. The battery pack charger will use a 10000mAh Li-polymer cell, which is twice as safe as a Li-ion cell.
Samsung Galaxy Buds 2 is On Sale For $109.99 (Save 27 Percent)
You won't need to carry any extra charging cords with this ultra-compact portable battery pack, which has lightning, type C, and micro USB connections. It can charge practically all mobile phones immediately. While charging and storing, built-in safeguards protect your devices from overcurrent, overheating, overcharging, and discharging, as well as anti-EMI and anti-reverse.
Note: "We may receive a commission when you purchase products mentioned in this website."