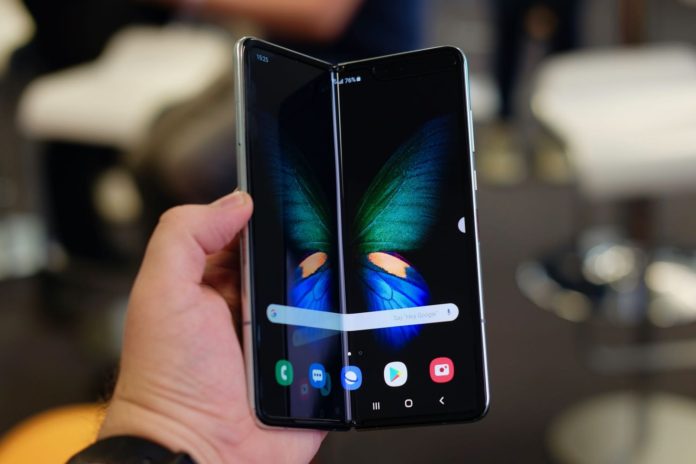 The Samsung Galaxy Fold is finally ready for shipment to consumers after months of further development. The Android phone has a folding display making it, for the time being, the only product of its kind. The Galaxy Fold is currently the most expensive Samsung smartphone in accordance with its cutting-edge design.
The new Galaxy Note from Samsung is here, too. Two distinct members comprise the tenth installment of the iconic Samsung Galaxy Note product line: a Galaxy Note10 6.3 "and a Galaxy Note10+ with a ginormous 6.8" panel.
The Android newcomers to the S Pen-toting will be part of the vast range of Tech Giant's smartphones: the Galaxy S10+, the Galaxy S10, and the Compact Galaxy S10. Both devices have the option to connect to a 5G network.
Galaxy Note10's all-new smartphones feature ground-breaking (think no bezels!) design and class-leading hardware specifications. These are available in Aura Black, Aura White, and Aura Glow, the last one obviously can not be overlooked. All Samsung's high-end smartphones are water-resistant in construction over and above other critical features, including easy wired and wireless charging, integrated stereo speakers, etc.
Every Galaxy S and Galaxy Note is bundled with an excellent couple of AKG-tuned earbuds. We have rounded up today's best smartphone from the all-new Samsung Galaxy Note 10 duo with state of the art to the budget-friendly Galaxy A6!
Samsung Galaxy Note10 Android Smartphone
Samsung's most powerful and functional smartphones to date are the Galaxy Note 10 and the Galaxy Note 10+. The Galaxy phones are defined by their S Pen style as well as their massive display panels like all of the Note products that precede them. Both of them had their predecessors ditched their audio jack and the Bixby button.
Note 10+ comes with a desktop-friendly 12 GB RAM in addition to a larger screen with higher resolution. The larger note also has a larger battery.
The new Galaxy Note phones are better than ever with their S pen style. The integrated accessory can perform a number of useful tasks with Bluetooth connectivity. You can even channel your inner Harry Potter by opening applications and using gesture controls to play games.
The Galaxy Note and Galaxy Note10+ do not come as a surprise with superb cameras on both the front and rear. It should be noted that the bigger note is supported by an additional sensor, which also collects data to improve your images. Also better than ever are video recording and editing features of both versions of Note10.
Samsung Galaxy S10+ Android Smartphone
The Galaxy S10+ from Samsung has an amazing build, and extremely powerful chipset, a captivating Infinity Super AMOLED display with a fingerprint sensor under the screen, five very fine integrated cameras (3 rear and 2 front) and a long battery life. It received great reviews, including many other publications like CNET, Engadget, Mashable and TechRadar.
Samsung has fitted the latest Qualcomm Snapdragon chipset with the Galaxy S10+. Coupled with a lot of RAM, it can accomplish any task without any hint. You can choose from models with up to a capacity of 1 TB.
The massive integrated battery of the device supports quick wired and wireless charging. The Galaxy S10+ also supports reverse wireless charging, so that you can load other compatible devices by just touching the back of the device.
If you are looking for a more compact option, consider instead the Samsung Galaxy S10. It features a 6.1-inch display, one front-facing camera in place of two and a smaller battery at a lower price point.
Samsung Galaxy S10e Unlocked Smartphone
If you are looking for a compact and easy to handle Samsung smartphone, it is your best choice. With a nearly unlimited Infinity Super AMOLED display, unlike its pricier relatives, the sleek Samsung Galaxy S10e is easy to operate with one hand.
The Samsung Galaxy S10e is equipped with the same powerful chipset as the Galaxy S10+. There are 128 GB or 256 GB of expandable storage available to choose from. You will receive 6 GB or 8 GB of RAM, depending on the version.
It has a smaller battery and a duo of sensors on the rear–down from three on the rest. This is considerably more compact. There is also no fingerprint sensor on the screen. It has one embedded on its right side in the power button.
Samsung Galaxy A50 Android Smartphone
A50 has a large vibrant Super AMOLED display, underneath the fingerprint sensor, a powerful chipset, impressive front-or rear-facing cameras, and epic battery life called the "Budget Samsung Phone of your dreams" by Digital Trends. I would just like the device to have a waterproof construction as well as incorporated stereo speakers. CNET agrees with the device's "one of the best budget phones."
Samsung, however, has equipped the unit with a three-camera— an impressive feat for this device. It consists of a 25 MP sensor, an 8 MP sensor and a 5 MP unit that collects data to improve your photos. The selfie camera is rather impressive, it has a sensor with the same resolution as the main snapper of the device.
Consider the Samsung Galaxy A20 instead when shopping on an even tighter budget. The camera and chipset are less able, but the fingerprint sensor is $100 lower in the back of the display and the battery size. Customers who want an affordable and compact Samsung phone should instead use the sleek Galaxy A10e.
Samsung Galaxy Fold Android Smartphone
The Samsung Galaxy Fold is a future-oriented smartphone with today's highest cost. It can instantly be transformed from a compact smartphone to an able Android tablet with a 4.6-inch AMOLED display to a foldable 7.3-inch Dynamic AMOLED panel.
Samsung has fitted the Fold with a powerful chipset and lots of RAM to ensure it is not slowed down by anything. The triple camera of the device is also excellent— it constantly captures high-quality photos and 4K video. Even noteworthy is the trio of front-facing cameras. Once you open the device you have a pair of sensors, and when folded you also have an independent camera.
In contrast to all top-shelf smartphones, Galaxy, however, the Fold is not resistant to water. Overall, you must always be careful with the device, given its unique construction.
The Samsung Galaxy Fold has a great deal of money, as expected from a product with so high price tags.
Note: "We may receive a commission when you purchase products mentioned in this website."