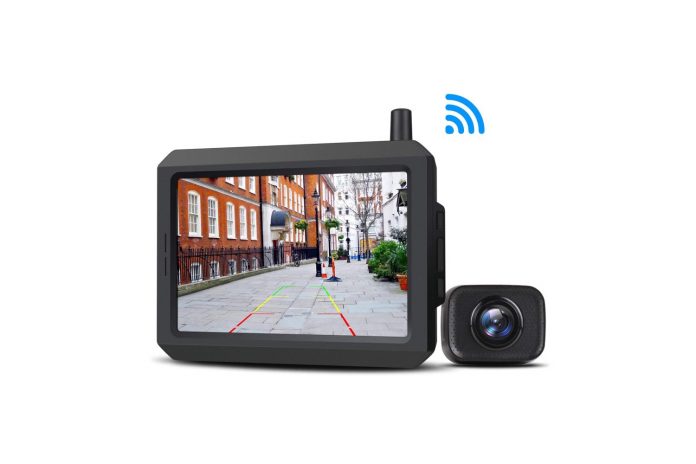 Boscam US offers its wireless backup camera kit for $84.09, shipped with code Y7KPBQLM, and when clipping on-page vouchers. This is normally around $130, one of the best prices we have ever seen and the lowest available. If your car hasn't been pre-installed with a backup camera, it's time to add one. From a car park back to a driveway, it will be all the easier to have a backup camera. Moreover, this wireless backup camera is pretty straightforward in comparison to kits that need to run a cable from the front to the back. 4.3/5 stars rated.
Product Highlights:
Stable Digital Wireless Signal: K7 uses a digital wireless signal, so you can view your rear blind spot without interference and flicker. The wireless range (33ft) is wide enough to make it work with a range of everyday vehicles.
Clear, High-Quality Images: 5″ TFT-LCD screen has enough detail, contrast, and color accuracy to distinguish objects, which helps details pop. The images on the screen are clear and readable, so you know you are safely reversing.
Easier Installation: K7 uses digital wireless technology to transmit the signal between the monitor and camera. Thus you don't have to run cables from front to rear which is many annoying parts of wiring. It would save you time and make the wiring much more simple.
Adjustable Reverse Camera: You can choose the guideline and adjust the angle of the camera up or down to suit your vehicle. As the same guideline and angle aren't ideal for both a low-to-the-ground sedan and a taller SUV.
Good low-light Vision: Even with only the reverse lights, the obstacle behind the car can't escape your eyes. Illumination can be as low as 0.1LUX (For your reference, a night with a full moon is rated at around 0.1 Lux while sunny day rated at around 10,000 Lux). 
Note: "We may receive a commission when you purchase products mentioned in this website."