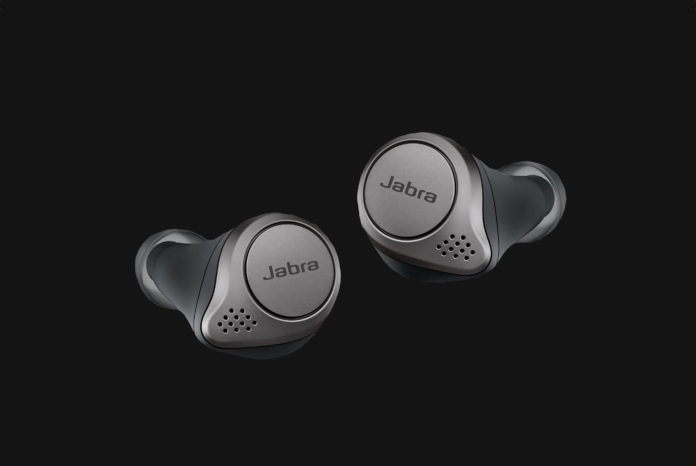 In every way, the all-new Jabra earbuds are superior to their already outstanding successors— that just happened to be our longtime top pick in the wireless earbud area. The 75t pair Elite provides many enhancements in design, efficiency and cool new features, but stays at the same low price point.
Features of Jabra Elite 75T True Wireless Earbuds
The Jabra Elite 75t is engineered to fit. Making and taking calls is always a great experience, wherever you are, thanks to enhanced 4-microphone call technology which filters out wind and other disruptive noises around you.
Designed and tested for a secure fit, the Jabra Elite 75t features a new smaller design that provides an ideal fit for every type of ear while the ergonomic shape makes them With Jabra 4th generation true wireless connection, your music and calls will be stable, with no wires to get in the way. With these Bluetooth earbuds, you can enjoy conversations and music with no audio dropouts or interruptions.
Listen to your music exactly the way you want with a customizable equalizer built into the Jabra Sound+ App. Whether you want to boost the bass or turn up the treble, you can adjust the levels so your music will always sound exactly how it should.
With Jabra Elite 75t wireless Bluetooth earbuds, you get more power and more freedom from a battery you can rely on, with up to 7.5 hours on a single charge. Plus, the handy charging case gives you a total of up to 28 hours battery.
Audio Quality (8/10 Ratings)
Thanks to its powerful bass delivery, the Jabra Elite 75t delivers a concert-worthy sound. Earlier one I found extremely enjoyable when I went on my favorite Massive Attack albums, but it was quite needless when I wanted to enjoy a jazz album of Miles Davis. This gives us an excellent feature: if you don't like heavy bass, simply adjust the sound of the headset to your exact desire using Jabra's mobile application.
The Jabra app allows you to control the equalizer configuration completely by pressing the touchscreen on your phone to increase the bass, treble, or speech in your sound.
The Elite 75t's audio performance in calls is absolutely remarkable. With four integrated microphones, the earbuds are all but sure that your voice is heard loud and clear irrespective of your environment.
The earbuds include a HearThrough mode that lets you hear ambient noise to help you become more aware of what's around you. During my commute to work, I find the feature helpful.
COMFORT (9/10 Ratings)
The compact and lightweight Jabra elite 75t earbuds (each bud weighs less than 6 g, comparable to the Airpods Pro 5.4 g), guarantee a comfort level that only a few buds can match. You're ensured a seamless fit because they come bundled with several ear tips.
Design & Built Quality (9/10 Ratings)
Like the last generation, new buds have lots of advanced technological features to persuade anyone they are high-end. My preferred thing about the new buds is that they look even more understated because of their remarkably compact size than the already minimalist Elite 65 t. Two colors are available for ordering the 75t: black and titanium.
It is rather impressive that the new buds have even better controls than the previous iteration, despite their tiny size. You can change the volume to the taste by pressing the button on the right (volume down) or on the right (volume up) earbud, as well as being able to fully control audio playback and phone calls. I found this feature insanely convenient during my testing.
Battery Life (9/10 Ratings)
Up to 7.5 hours of audio playback can be carried between battery charges by the Elite 75t wireless earbuds. That is 50 percent better than the Jabra Elite 65 t and the best products in this category today. There are approximately 3 additional charges in the buds' charging case, amounting to a total of 28 hours of wireless music experience.
Throughout my testing, I found that the battery resistance of the buds was consistent with Jabra's conclusions. It takes only 15 minutes to get a full hour battery life for the Buds!
Overall (9/10 Ratings)
The Jabra Elite 75t offers all you could dream of an outstanding pair of completely wireless earbuds. Sleek, durable, comfortable, enjoyable, reliable and reasonably priced – they cost much less than $200.
And I'm not the one that says that. The Jabra Elite 75t is an "all-round excellent set of wireless earbuds," David Carnoy from the CNET pointed. The earbuds received a high review score from the PCMag edition and a Choice Editor award.
Note: "We may receive a commission when you purchase products mentioned in this website."