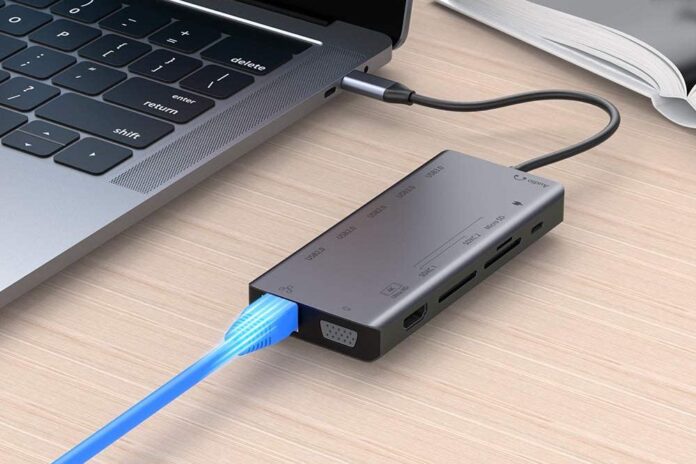 Pickup RAYROW 13-in-1 Laptop Docking Station for $40 with a direct discount. This offer saves 33 percent off the original $60 price.
The company adopts the design of five USB ports to save users time to change the interface. Three USB 2.0 ports are used for connection with the mouse, keyboard, printer, and any other devices; 2 USB 3.0 ports are utilized to transmit super-speed data between mobile phones, U disks, and so forth.
This 15W iPhone 12 Wireless Charger is Currently On Sale For Less Than $10
The VGA and HDMI interfaces are combined in order to adapt to various old and new interfaces, offering a very stable dual display output. 4K@30Hz via HDMI and 1080P@60Hz via VGA port is reached by the Max output resolution. They can satisfy your work, study, play games, watch movies, and other activities.
There are 2 SD and 1 TF card slot for the RAYROW USB C Docking Station. They support several card formats and are ideal for transferring images and video records with high resolution. We deliberately adopt a dual SD card slot design in order to quickly share beautiful photos and videos to make it easier for you to read 2 SD cards at the same time. It is also possible to use SD and TF cards on different sides at the same time, but SD and TF cards on the same side cannot be used at the same time.
Pair Your Apple Device With Razer Opus Active Noise Cancelling Wireless Headphone At $50 OFF
A robust aluminum alloy shell is adopted by the body, which not only offers perfect protection against fall damage but also dissipates heat 80% faster than ordinary plastic shells. When traveling and not using WIFI, an Ethernet port with a 3.5mm Audio Port and Ethernet Port is the most important thing; while the Audio port allows you to enjoy the movies and music all yourself.
Note: "We may receive a commission when you purchase products mentioned in this website."