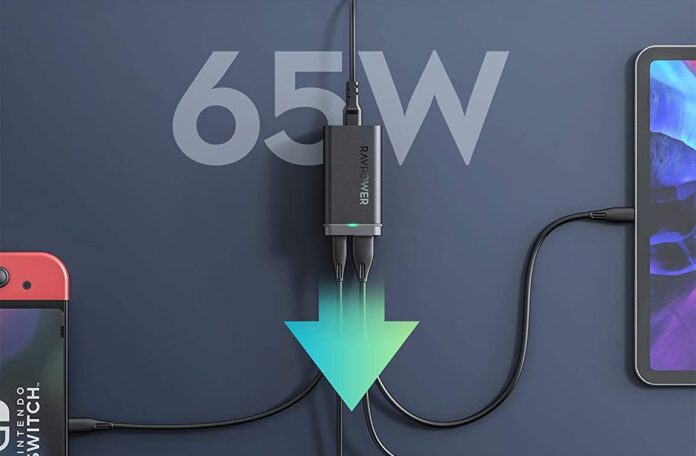 Right now, for just $35 when you clip the on-page coupon and use the discount code IXSGSANI, the RAVPower 65W 4-port desktop charger is available for purchase from Amazon. A powerful simultaneous charging accessory with a large range of popular devices.
With 2 USB- C Power Delivery ports, this RAVPower product offers 65W of power that can take the MacBook Air from 0 to 100 percent in just two hours. You may also guess from the name of this charger, but it basically means that the charger is able to deliver power to quickly charge 4 units simultaneously to achieve the best efficient charge process. The charger is also supplied with "Intelligent Power Allocation."
SanDisk 256GB iXpand Flash Drive Go For iPhone & iPad is Cheaper Than Ever!
In the engineering side of things, RAVPower has spent both time and effort making sure the product is as small and lightweight as possible. GaN technology and processes of engineering mean that this USB charging station is smaller than other products on the market and is capable of maximizing the efficiency of charging without producing pesky heat that can degrade the process of charging. You'll end up with a small, lightweight, efficient powerhouse offering wide compatibility.
With regard to the compatibility of the USB charger, nearly all USB-C and USB-A powered devices from the iPhone to Samsung and USB-C laptops and things like portable gaming systems receive the quickest possible charging. You will see a huge array of smartphones and other devices that are compatible with this charger if you head on over to the product listing. It certainly makes sense to take a look before you buy.
Note: "We may receive a commission when you purchase products mentioned in this website."