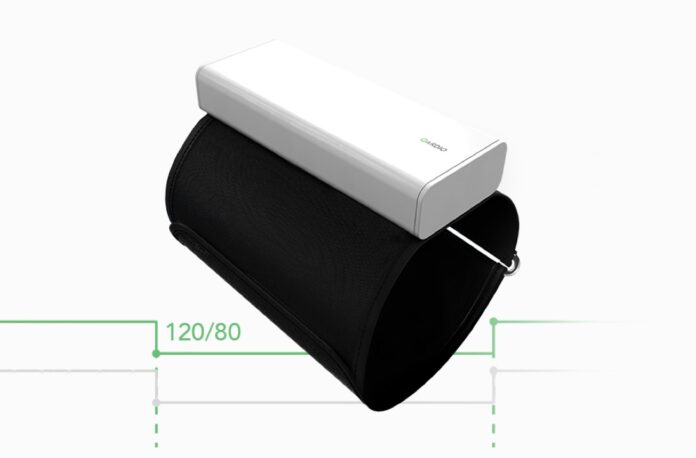 At Amazon today, we saw a few Qardio discounts priced at $80. Our favorite is the $79.99 QardioArm Blood Pressure Monitor. That's 19 bucks off the typical rate and matches the best price drops we've been tracking since June. From iPhone to Android, Apple Watch to Kindle and the list goes on this versatile blood pressure monitor supports everything. It incorporates Apple Health, which makes it easy to track statistics fast and securely on a look for iOS users. Battery life is said to last with frequent use for up to a year." Wireless connectivity encourages cable-free health check-ups. 4.1/5 stars rated.
This $25 Heavy Duty Power Bank For Apple Device Recharges Itself With Sunlight
Product Details:
CLINICAL ACCURACY AT HOME and ON-THE-GO: easily monitor your blood pressure in the comfort of your home, when traveling, or at work, trusted by healthcare professionals. Refer to the manual for the best results.
EASY SETUP: wireless, connects to your smartphone via free App. Works with Apple Watch or Android Wear (iOS 10.0 or later, Kindle, Android 5 or later, Android Wear, and Apple Watch. Requires Bluetooth 4.0.and up).
SMART DESIGN: this stylish, very light and portable, one-piece wide-range cuff fits standard to large adult upper arms 8.7-14.6 in circumference (22-37cm), fully wireless, light, discrete. Battery life up to a year of frequent use.
SECURE DATA MANAGEMENT: store, monitor, track your progress in your app, on demand sharing with your family or doctor (in app or via email).
ADVANCED FEATURES: measurement charts, multi-user, reminders, add notes, irregular heart beat detection
DATA SHARE: QardioArm can be paired with up to eight smart phones or tablets at any given time. Share your data automatically with friends and family using the in-app function or send your results to your doctor via email.
Note: "We may receive a commission when you purchase products mentioned in this website."