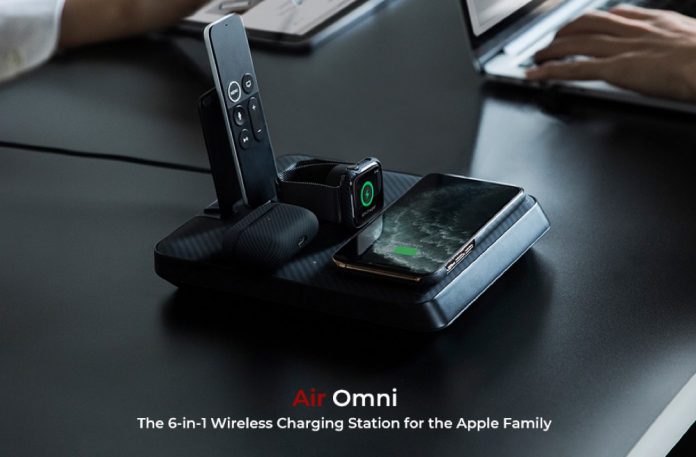 Remember how interested people were when Apple revealed the AirPower charger in 2017? The concept was phenomenal and it would have been great to have a single wireless charge pad that could handle all your devices simultaneously. Unfortunately, AirPower proved to be a vapor since Apple never released it. A lifetime looks like it was, but for so many Apple lovers the disappointment is still fresh.
Countless brands of smartphone accessories have attempted to fill the gap left by Apple, offering their own multi-device, wireless chargers. Nobody offered the kind of quality that a premium device maker like Apple would give you. However, No one, at least, until Pitaka arrived and the new Air Omni released.
For those who don't know, Pitaka has built a new, 6-in-1 charging station that can handle all of your devices. With regard to wireless charging, a large area for your iPhone can be found, a second for AirPods 2 or AirPods Pro and an Apple Watch wireless charging disc. Then you have also a booth with an iPad or second iPhone lightning connector, plus two USB ports on the side, a USB-A, and a USB-C. Have you got a new iPad Pro which doesn't work with Lightning connectors? No problem: A simple small button turns the connector from Lightning to the USB-C in front of the booth.
A great charging station that really covers all the bases is the Pitaka Air Omni. It is a must for any fan of Apple and available from Amazon right now.
Note: "We may receive a commission when you purchase products mentioned in this website."