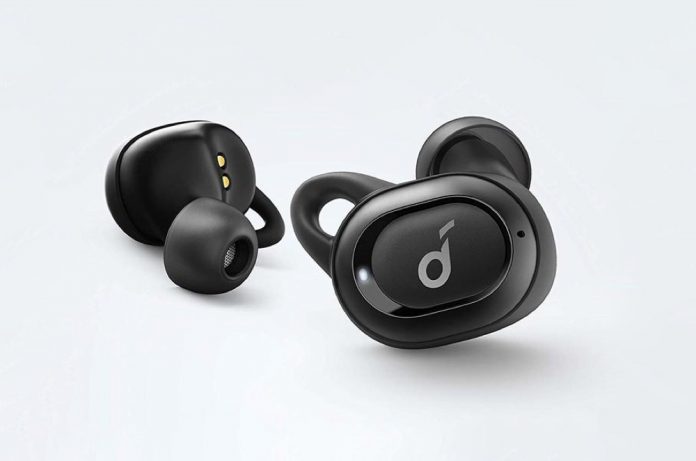 This is one of the best deals on Airpods-like earbuds, which are fully wireless. Soundcore Liberty Neo earbuds by Anker are already affordable at $40, but they now have 18% off without a coupon or promotional code. These Bluetooth buds have a solid bass kick with around 5 hours playing time from the charge and 15 hours in the charging case. Customers of Amazon have a 4.3-star rating — pretty darn stellar because of the price.
Product Highlights:
Soundcore is Anker's audio brand, our signature sound is loved by 10 million+ people around the world.
Expertly Tuned Graphene Drivers: As graphene's earliest pioneers, we have used our experience to create a new driver for Liberty Neo wireless earbuds that takes full advantage of the material's remarkable properties. 100 times harder than steel and 35% lighter than traditional driver diaphragms, it oscillates with extreme precision to give your music a wider soundstage with exceptional accuracy and crystal-clear clarity across the entire frequency range.
Bass You Can Feel: Our exclusive BassUp technology analyzes your audio's low frequencies in real-time and instantly increases the bass by up to 43%. Stop simply listening to your music, and start really feeling it.
Unbreakable Connectivity: An LDS antenna, derived from satellite technology, combines with Bluetooth 5.0 to create an almost unbreakable link between your earbuds and your device—even in busy places. No skips, no drops.
Power a Week of Listening: Using our Anker heritage and high-efficiency power cells, Liberty Neo delivers over 3.5 hours of wireless playtime from a single charge and an extra 9 hours from the compact charging case.
Note: "We may receive a commission when you purchase products mentioned in this website."