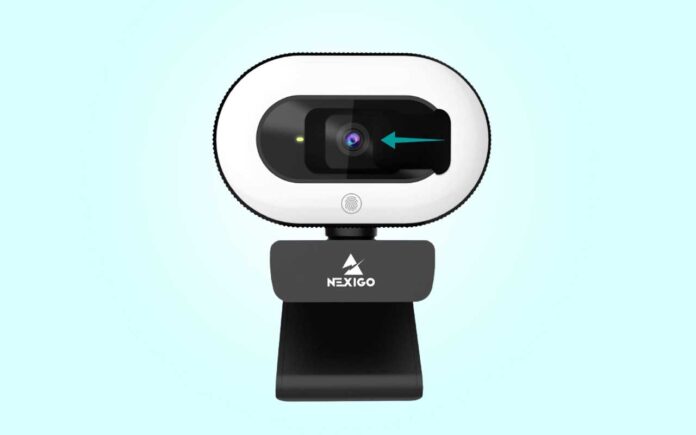 Pick up NexiGo StreamCam N930E Webcam with Ring Light and Privacy Cover from Amazon for $41.29. Today's offer allows you to save $8.85 directly and you save the same amount when you clip the on-page coupon.
With touch control, the integrated ring light provides lighting compensation at three different levels with NexiGo StreamCam. Even in low-light environments, you can achieve the optimal brightness by adjusting the ring light. There are 12 white LEDs, making this webcam significantly brighter than others with lights. The light is milky white and so gentle that it produces no glare. In live streaming, facial enhancement technology enhances your confidence and professionalism.
This Highly Rated Laptop Stand Is The Ideal Pick For Your MacBook At $11
A 75-degree wide-angle lens captures natural-looking videos and images at a resolution of 1080P (1920×1080) at 30 frames per second. A high-definition image with 2 million pixels enables you to experience crystal-clear videos in any environment.
Auto Focus will always suggest the optimal focus position for you, saving you the time and effort of manually adjusting the focal length each time. The integrated noise-canceling microphone significantly reduces ambient noise, enhancing the audio quality of your video. Even in noisy environments, you can record the sounds you desire.
This Popular Laptop Bed Tray Table Is Great Accessory For Your MacBook At $26 ($34 OFF Today)
Automatic low-light correction ensures an optimal video experience even in low-light conditions. The NexiGo's external computer camera with ring light connects via USB 2.0. In less than 1 minute, it's ready to use! The mounting clip can be attached to any desktop/monitor/laptop / Chromebook / PC / smart TV/tripod in a variety of ways.
Note: "We may receive a commission when you purchase products mentioned in this website."