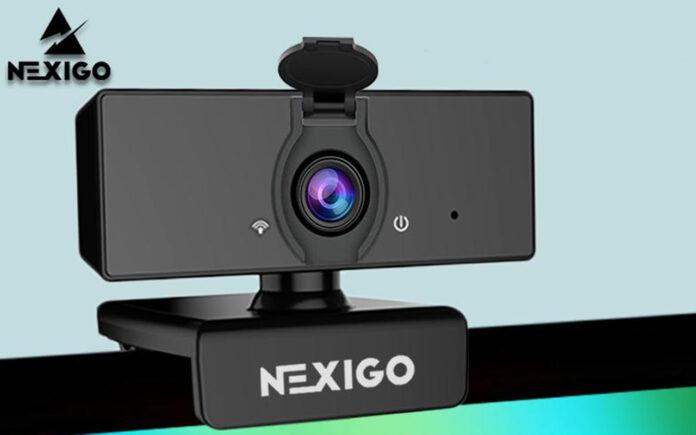 The NexiGo N660 1080P Business Webcam is being sold today at Amazon for just $30.51. Normally selling for $39.99, today's offer allows you to save directly $6 on the original price and clip the on-page coupon to save an additional 10 percent.
The NexiGo N660 Webcam creates extraordinarily sharp and clear movies at resolutions up to 1920 x 1080 at 30 frames per second, thanks to its 1080p FHD two MP CMOS. The 3.6mm glass lens produces a sharp image at fixed distances and has been tuned for a range of 19.6 inches to 13 feet, making it perfect for indoor use.
Uplift Your MacBook With This Discounted OMOTON Detachable Stand At $17
No further software or drivers are required. Simply connect the USB to your computer and you're ready to go! While utilizing Zoom, Skype, FaceTime, Teams, and other video conferencing programs, the NexiGo Webcam Software allows you to change all the parameters of your webcam, including exposure time, contrast, saturation, white balance, and many more. Windows 7/8/10 and MacOS are supported by the app. To download, please go to our help page.
When the webcam is not in use, the privacy cover covers the lens. It's ideal for assisting individuals and businesses in providing protection and peace of mind. It also protects the lens from dirt and debris, ensuring that your video is clear for the duration of the camera's life.
Quick Charge Your MacBook With Baseus 100W Fast Charging USB C to USB C Cable, $11 Only
The built-in noise-canceling microphone minimizes background noise to improve video sound clarity. Zoom, Facetime, Video Calling, OBS, Twitch, Facebook, YouTube, Conferencing, Gaming, Streaming, Recording, and Online School are all great options. No additional drivers are required for USB 2.0. In about one minute or less, any compatible device will be ready to use. Compatible with Mac OS X 10.7 and later, Windows 7, 8, and 10, Android 4.0 or later, Linux 2.6.24, Chrome OS 29.0.1547, and Ubuntu 10.04 or later.
Note: "We may receive a commission when you purchase products mentioned in this website."