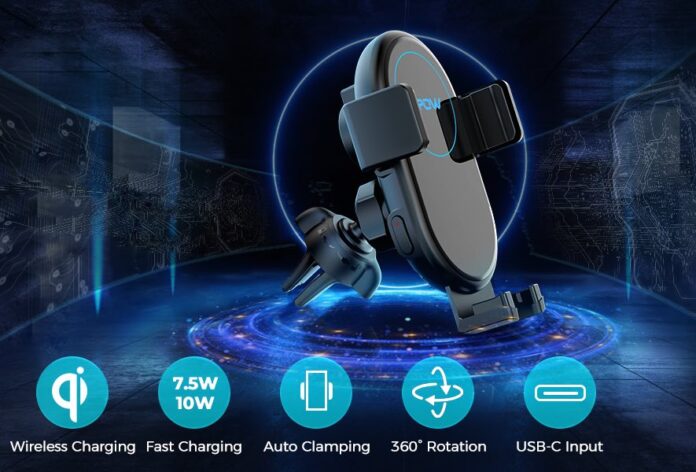 Amazon is offering Mpow Car Mount Wireless Charger for $17 with discount code G5MH2ZX8 at the checkout. Normally this is sold for $33.
The Auto-Clamping feature allows you to mount or retrieve your phone with one hand motion. To open the arms automatically, tap one of the two release buttons on the side (NOTE: when the power is connected) once the phone is in the arms will automatically close to secure your phone. With the built-in energy storage setting, you can open your arms to take your device from the power supply even after 10s to 20s or your car is stalled.
The car mount can be installed on the dashboard of the vehicle and air vent with the supply base and air vent clip. Without wobbling, the strong suction cup base with sticky gel and anti-shake stabilizer keeps the mount securely on the dashboard.
Forget iPhone 12 Pro Max & Go With Discounted 11 inch iPad Pro That Also Has LiDAR Scanner
This innovative mount is on the dashboard without blocking your viewing line. Unlike the usual stand-up dashboard, car mount The aluminum gooseneck 15cm/59 in brings your mobile phone nearer to you to make your phone more accessible and easier. What makes it special is that it is possible to bend the sturdy yet flexible gooseneck to avoid obstructing the display and irregular vents.
The Qi wireless charging technology and large coil make charging faster than standard wireless chargers to maximize charging performance and efficiency. The built-in smart chip provides overload/temperature/voltage/current protection for devices and users with FOD (foreign object detection) and a smart LED indicator. The red light shows that it normally charges while a red blink means that it doesn't work well.
Note: "We may receive a commission when you purchase products mentioned in this website."