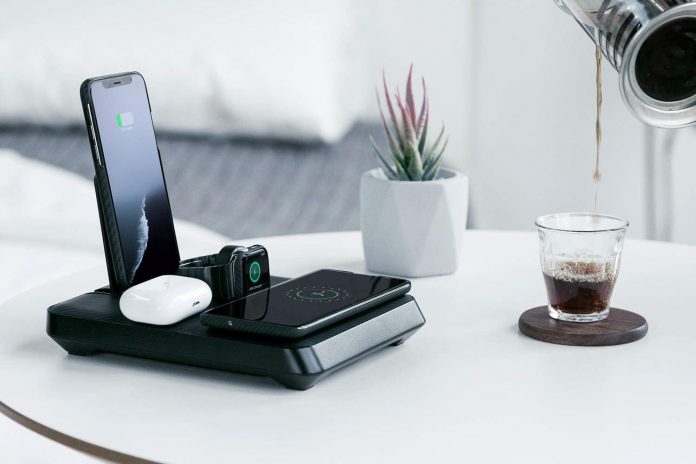 Do you remember that when Apple released the AirPower charger in 2017, how excited were the people? Apple had a wonderful idea and it would have been great to have a single wireless charging pad that could handle all your devices at once. Sadly, AirPower has proved vapor and Apple has never released it actually. It looks like it was a lifetime before, but the disappointment is yet new.
Many smartphone brands have tried to fill the void by providing their own wireless multi-device chargers, and some of them are actually quite decent. None of them offer the sort of quality you would get from a premium device manufacturer like Apple. Nobody until Pitaka arrived and released the new Air Omni.
Pitaka, the favorite ultra-slim iPhone case manufacturer, has created a new 6-in-1 charge station that can handle all of your devices. With wireless charging, you will find one wide zone for your iPhone, the second zone for AirPods 2 or AirPods Pro, and a wireless Apple Watch charging disc. Then there is a stand with an iPad or second iPhone Lightning Connector, plus two USB ports on the side, one USB-A, and one USB-C. Have you got a new iPad Pro which does not work with Lightning connectors? No problem: A simple little button switches the connector from Lightning to USB-C in front of the booth.
The Pitaka Air Omni is a wonderful charging station that actually covers all the foundations. This is a must-have device for any Apple fan and is available from Amazon right now.
Note: "We may receive a commission when you purchase products mentioned in this website."