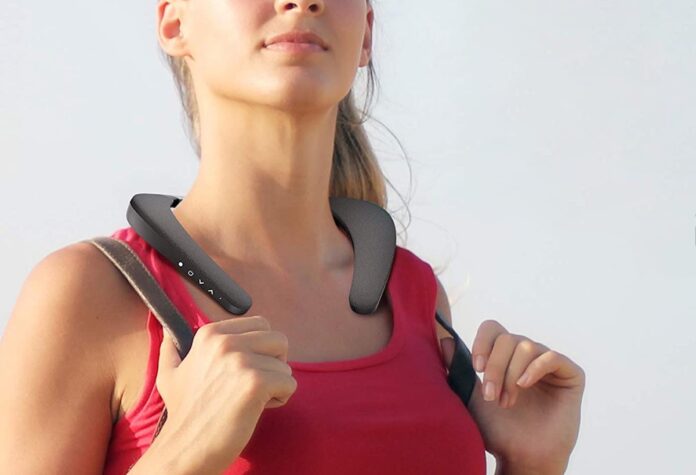 Right now, Amazon is offering the Monster Boomerang Neckband Bluetooth Speaker for $55.79. Without using a special coupon code at the checkout, you may instantly save $34 on the item's regular price of $90 thanks to today's deal.
The Monster Wireless Bluetooth Speaker's built-in 3W*2 Speakers and 2 bass Diaphragms surround you with deep, rich sound for a completely immersive listening experience. If you wear the neckband Bluetooth speaker, you can experience 3D theater sound quality while moving around, relaxing in the backyard, cooking, or performing any other activity.
iPad: Lamicall Flexible Tablet Arm Clamp Available For $19.99
The Bluetooth 5.0 chip offers long battery life and reliable communication across a 33-foot (10-meter) distance. Speaker by Monster that attaches to the neck and has a cushioned silicone surface. IPX7 is particularly suitable for gamers and outdoor athletes because it is waterproof, and adjustable to fit your neck size, and waterproof. The Monster wearable speaker's ergonomic design frees up your hands and ears so you can enjoy music. You may simply listen to music while cooking or taking part in outdoor activities like walking, bicycling, climbing, etc. with this wearable Bluetooth speaker that is put on your neck. Keep your surroundings in mind while listening to music and making HIFI calls.
This Discounted Magnetic 6000mAh Wireless Power Bank is Must For Your iPhone At $27.99
This neckband speaker creates a small stereo surround personal audio field and has an ergonomic shape that leans softly on your shoulder. You may also make crystal-clear hands-free calls using it. It can be used while talking, attending a meeting, or walking. Monster These wireless Bluetooth speakers—great for telework—connect to your tablet or PC during conferences and may be used as a video speaker because they include an integrated microphone and Bluetooth connectivity. Wearing it is convenient and comfy.
Note: "We may receive a commission when you purchase products mentioned in this website."