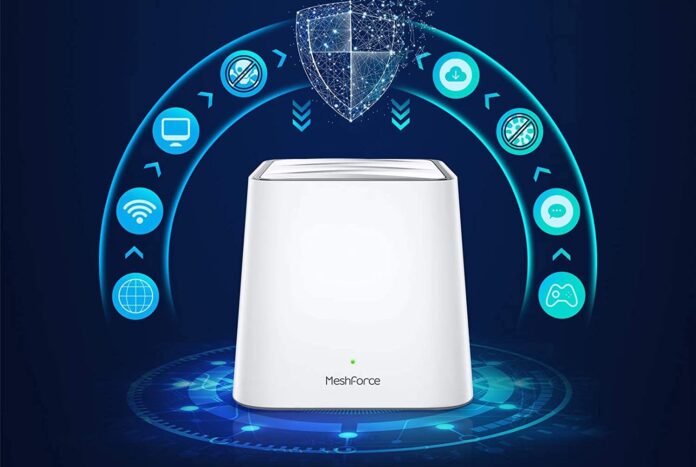 Amazon is offering Meshforce Whole Home Mesh WiFi 3 pack for $132 when the on-page coupon is clipped and the discount code MQPUJ9N8 is used at the checkout. Usually selling for $179, the offer today saves $47 off the regular cost.
This is the upgraded M3 Mesh WiFi System from MeshForce M1 and M3, equipped with all gigabit ethernet and even higher coverage. The WiFi dual-band creates a super powerful WiFi network for the whole home. Up to 60 devices can be used to enjoy seamless, smooth, and fast internet.
A true replacement for routers, as well as wireless technology. Relax and enjoy seamless and secured single SSID WiFi with all-new mesh WiFi technology, walk all the time across your home, and fully WiFi. Covering and extending 6+ rooms, from the basement to the living room, backyard door. Stay connected entirely home.
Xcentz 10000mAh 18W PD Charger For iPhone Becomes The Cheapest Power Bank That You Could Ever Find
Configure your new WiFi system in just 10 minutes with the My Mesh mobile app. Remote management allows you to see the status of the WiFi and control it even when you are outside. Discover in the app guest WiFi, parental control, and more advanced features.
M3s are deploying full gigabit ethernet and higher wireless broadcast performance for the first time. The meshforce M1 point and M3 point are also compatible, so you can expand the range with more choices. Encrypt the WPA2-PSK WiFi password, save your smart home, and hack and attack connections.
The simple yet intelligent application helps you visualize connected devices, creates an isolated WiFi zone, manage Internet access for your children by device and period.
Note: "We may receive a commission when you purchase products mentioned in this website."