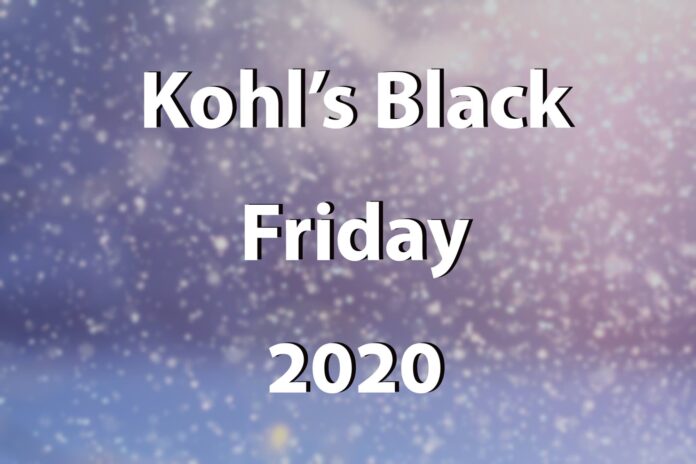 You don't have to wait until Black Friday to shop. Right now the Kohl's 2020 Black Friday sale is live, and there are tons of awesome deals.
Here's what you'd like to know about the big event for savings.
Start times for Kohl's sale
Kohl's started online Black Friday at 12:01 a.m. on November 22. At 8 a.m. and CST In shops and these deal will be concluded by 27 November. More from 12:01 a.m. Kohl's will offer its Black Friday Super Deals, on November 26 (aka Thanksgiving).
Be aware that on Thanksgiving Day, Kohl's is not open, but you can still purchase online deals. Kohl's will reopen its stores at 5 a.m. after Turkey Day.
Top Kohl's Black Friday deals
You will definitely be amazed at all of Kohl's Black Friday deals. The store is launching a massive sale, as it does every year. Deals cover apparel, games, technology, household goods, shoes, and holiday decorations.
More Deal Here:
Coupons from Kohl's Black Friday
To help you save even more, Kohl's is offering a coupon between Nov. 22 and Nov. 27 for an extra 15 percent off both in-store and online purchases. Kohl's also brings back its yearly promotion, which lets you earn 15 dollars in Kohl's cash for every 50 dollars spent. This is compared to the usual $10 in Kohl's Cash for every $50 spent.
Continue to check the best Black Friday deals. We have some best Apple deals coming soon!
Note: "We may receive a commission when you purchase products mentioned in this website."