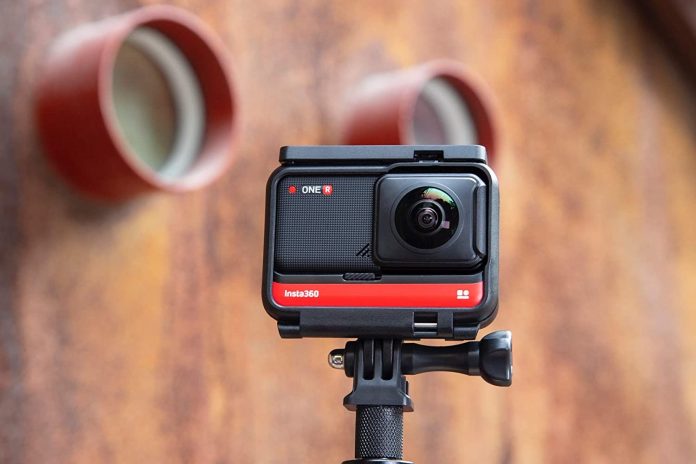 Now is the perfect time to purchase an action camera from Insta360. Right now, the brand has an End of Season sale giving deals on select models of its Insta360 camera. This sale is worth up to $85 on one of Insta360's best action cameras, prices starting at as low as $159.99.
The Insta360 GO action camera is the most affordable camera for sale at the End of the Season. Today's offer saves you $40 from the normal cost of this 1080p HD water-resistant camera to $159.99. Meanwhile, anyone with a larger budget would want to look at the Insta360 ONE R Action camera for today's shopping. This model is $40 off now, bringing it down to $389.99 for a limited period of time and records in 4K! Otherwise, the Insta 360 One R's Twin edition now saves you almost $50, which is $431.99.
The Insta360 ONE R 1-inch Edition and the Insta360 ONE R Ultimate Kit, which are priced respectively at $494.99 and $704.96, are other models for sale today. At $85 off, when you tap the coupon on its product page, the Insta360 ONE R Ultimate Kit gets the biggest discount on sale.
Amazon offers free shipping for orders totaling $25 or more although with an Amazon Prime membership you could even get your order faster. If you were never a member before, you can start a 30-day free trial to get two-day shipment free without minimum order. The other benefits like the Prime Video streaming service and Prime Gaming will also be accessed. There's even a page with exclusive member discounts.
Note: "We may receive a commission when you purchase products mentioned in this website."