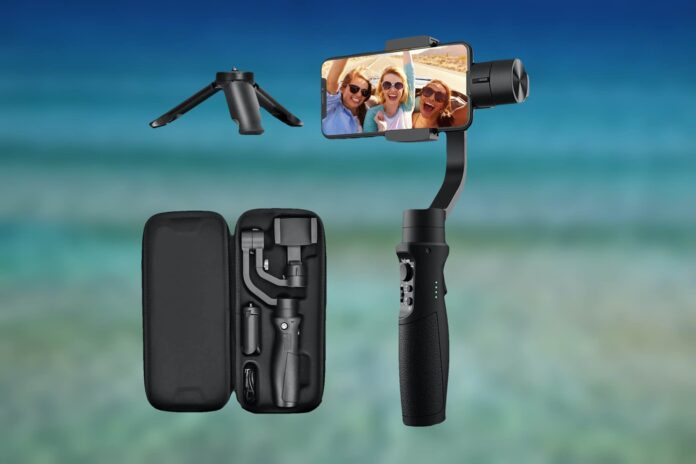 The Hohem iSteady Mobile Plus 3-Axis Gimbal Stabilizer for iPhone is offered by Amazon for $71 with the discount code 20MOBILE143 at the checkout. Usually selling for $99, the offer today saves $18 off the regular cost.
This stabilizer features a newly developed "inception" mode that could spontaneously rotate your phone 360°, giving you the master-like video-making experience. It's all-in-one for storytellers like you.
This Discounted Power Bank is Specially Made To Refuel Laptops!
Updated sports mode allows you to shoot incredibly smooth shots even while going to extremes like running up and down, cycling outdoors, or traveling on rough terrain. A high-performance motor makes axis overlap and low-angle shoot like a breeze. Three-axis variable speed adjustment is extremely sensitive to hand movements. Hohem gimble stabilizer transforms hard-to-watch, shaky footage into hypnotically smooth, professional footage.
From fast-moving action, like sports, vlogs, interviews, documentaries, and independent features, the hohem's sophisticated design and convertibility make it a unique production tool. This tool features the basic zoom/focus control, all following/all lock/pan follow/pan & tilt mode & 3 1⁄4 Screw hole for accessories such as a tripod or video light.
Enjoy controlling your gimbal and iOS/Android filming tool today! Slow-motion recording, beauty retouching, 360° panorama, face/object tracking, time-lapse recording, and change of mode in your smartphone app.
Tracking face/object and recording all motions in a stable shot up to 12H with the updated "time-lapse" mode to create the dynamic effect, reflecting all motions of targeted objects in seconds throughout a day. Hohem iSteady Mobile+ Gimbal Stabilizer is up to 12H and can charge your phone.
Note: "We may receive a commission when you purchase products mentioned in this website."