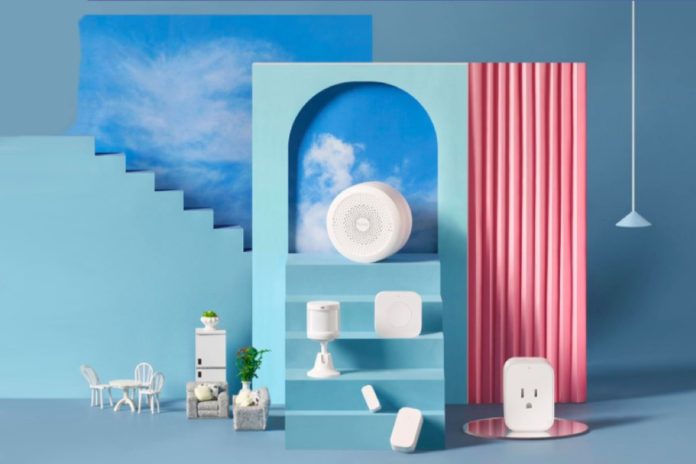 Amazon offers its HomeKit Starter Set for $109 when an on-page coupon is clipped. Down from $130, the current offer saves you up to $20 and is the second-we have seen to date. Aqara's intelligent home system works out of the box with HomeKit and this home kit is a great way to fit your home. A smart plug, door and window sensor, motion detector, and a mini switch are included. Plus, because you're focused on Zigbee connectivity, you're looking for a more reliable setup than typical Wi-Fi-based devices. 4.4/5 stars rated.
Product Highlights:
NOTES: Aqara Hub requires a secured 2. 4 gigahertz WiFi network connection. An Aqara Hub can connect up to 32 Aqara devices.
Aqara Hub: It is a wireless control center. It connects all Aqara devices and allows for seamless integration across Aqara's sensors and home automation devices.
Aqara Smart Plug: It enables you to remotely control lights, fans, and other ordinary appliances from your smartphone.
Aqara Door and Window Sensor: Whenever the door/window opens unexpectedly, it will send an alert notification to your phone and activate the local alarm on the Aqara Hub.
Aqara Motion Sensor built-in light sensor: It detects ambient light level for home automation. For example, the lights can be set to turn on automatically when you come home and the room is dark.
Aqara Wireless Mini Switch with 3 control settings: Set single press, double press, and long press to control programmable functions, such as turning on/off a device, activating a scene, etc.
Safety Monitoring: Enable the Alert Mode. If abnormal movement is detected via the door or motion sensor, or if valuables are moved, the Hub will sound an alarm and send a notification to your phone.
Remote Control: With Aqara products, you will be able to check the status of your electric appliances and turn them on/off remotely via your phone or your favorite voice assistant.
AQARA APP: Download the Aqara App for easy device set-up and advanced automation and scene creation capabilities. The app is available for both Android and iOS devices.
What's included: Aqara Hub, Smart Plug, Door and Window Sensor, Motion Sensor, Wireless Mini Switch.
Note: "We may receive a commission when you purchase products mentioned in this website."