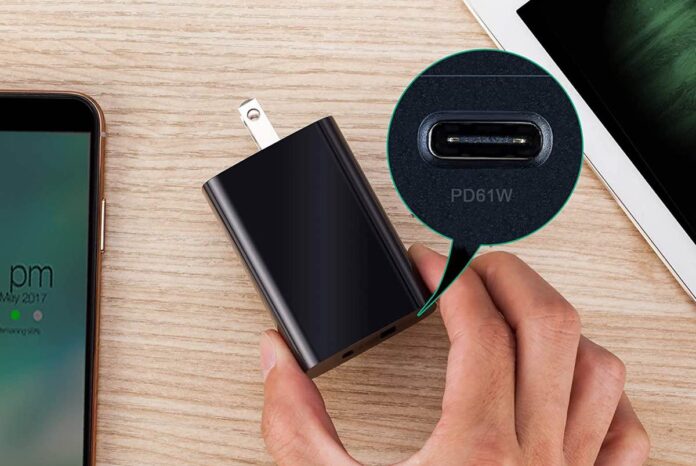 Amazon has E EGOWAY 61W 2-Port USB C GaN Charger PD Power Adapter for $16.49 when the discount code RO4UJVM3 is used at the checkout. Usually, $33, the offer today saves 50 percent off which is an all-time low price.
It's only 2.5in/6.3cm long (weight: 100g), but the output power is up to 61W. You can even put it in your pocket for home, office, and vacation.
Bomaker True Wireless Earbuds is #1 Apple AirPods Alternative For Smartphone & Tablet For $18
GaN Tech produces smaller and lighter chargers with higher charging efficiency; GaN Tech makes the charger 50 percent smaller than the standard 61W charger; GaN Tech generates less heat, controls over-power, over-voltage, over-current, and more.
There are dual ports in one adapter, allowing you to charge 2 devices at the same time. USB C Port will charge your 2018 MacBook Pro 13 inch to 100 percent in just 1.66 hours, USB A Port will charge your Android phones to 100 percent in just 2 hours.
Compatible with iPhone 11/Pro/Pro Max, 13-inch MacBook Pro, AirPods Pro, Huawei MateBook, Galaxy, Pixel 3/3XL, Nintendo Switch, and other USB-C and USB-A devices.
Note: "We may receive a commission when you purchase products mentioned in this website."