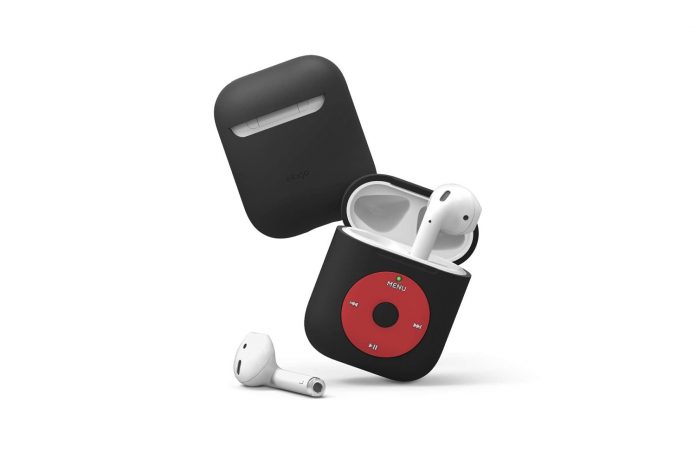 Elago from Amazon has a $10.44 AirPods Case AW6 delivered after the on-page coupon has been clipped. Today's deal is the first discount we've seen in a few months, usually up to $13. The AW6 case offers an entirely new AirPods protection with its classic retro iPod design. The silicone shell will certainly free your case from scratches, bumps, and bruises, but all the charging ports and wireless power-up capabilities are accessible. It's a nice way to safeguard your earbuds and add extra charm along the way. 4.6/5 stars rated.
Product Highlights:
ANOTHER RETRO CLASSIC FROM elago was designed to bring back some SERIOUS NOSTALGIA of using an older music player.
THE PROBLEM WITH MOST CASES ARE that they don't fit correctly and don't protect from drops well. ELAGO CASES ARE MADE WITH premium silicone and a special coating applied inside the cap to PREVENT IT FROM FALLING OFF to give you the BEST DROP PROTECTION!
HELP YOUR AIRPODS STAND OUT BY protecting it with a case that is MADE TO STAND OUT. The HINGELESS DESIGN allows you to access all functions and features of the AirPods – like WIRELESS CHARGING – with NO ISSUES!
PERFECT GIFT FOR any AirPods user! Great for BIRTHDAY PRESENTS for loved ones and gifts during the holiday season – ESPECIALLY CHRISTMAS FOR STOCKING STUFFERS!
elago is a DESIGN COMPANY FIRST AND FOREMOST. Our motto is SIMPLE SOPHISTICATION because we create products that are USEFUL AND AWESOME! WE ALWAYS CREATE products that WE OURSELVES USE, so we know YOU WILL LOVE IT!
Note: "We may receive a commission when you purchase products mentioned in this website."