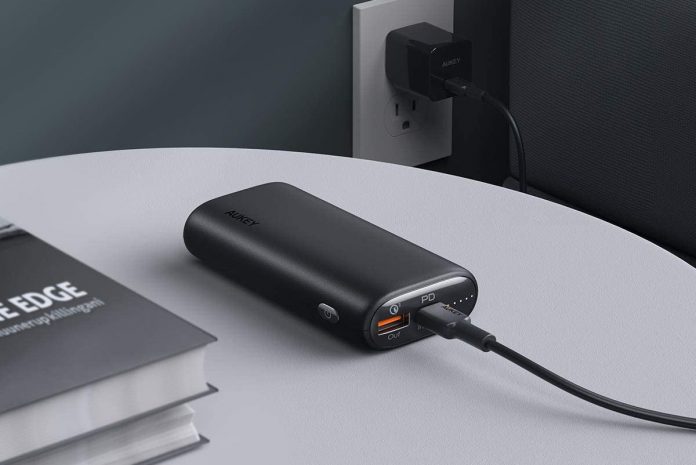 This AUKEY portable power bank with USB Power Delivery and Quick Charge 3.0 can be owned via Amazon with a pretty awesome discount. For what is expected to be a limited-time deal, the charger can be collected for just $15, using the discount code O2DHWRR9.
This is a portable, "future-proof" charger with an internal 10,000mAh capacity. All this power is integrated into a compact, a highly portable product with 18W power supply 3.0 and quick charge 3.0 outputs designed to charge all your USB-C and USB equipment. The AUKEY portable charger, in addition to high-speed charging, is almost universally compatible with most devices.
Product Highlights:
Future-Proof Power Source: A compact and portable power bank with 18W Power Delivery 3.0 and Quick Charge 3.0 outputs charges all your USB-C and USB-powered gear
10000mAh of Power: Fully charge your iPhone 11 Pro 2.6 times, iPad Air (2019) 0.9 times, or Samsung Galaxy Note10+ 1.8 times
Low-Current Charging Mode: A special mode to charge low-current devices (below 60mA) like fitness trackers or wireless headphones that may not be recognized by the standard charging protocols of other power banks
Safety Features: Built-in safeguards protect your devices against excessive current, overheating, and overcharging
Package Contents: AUKEY PB-Y36 10000mAh Universal Power Bank, USB-C to C Cable, User Manual, 24-Month Promise, and Customer Support Card
Note: "We may receive a commission when you purchase products mentioned in this website."