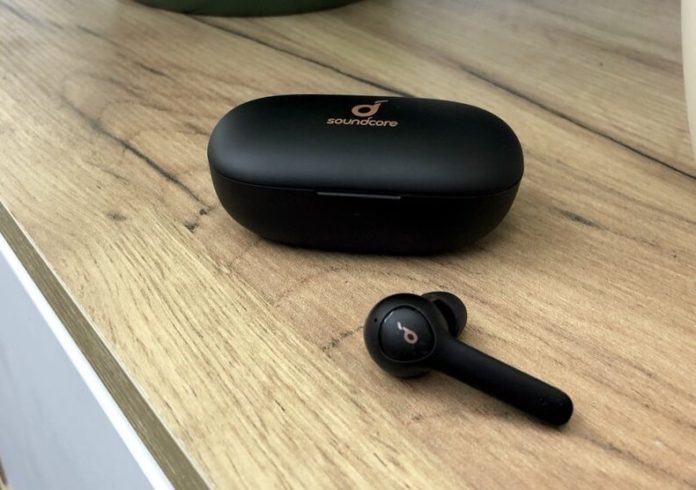 I didn't think that it was possible to have an affordable pair of earbuds after years of testing with truly wireless buds without compromising on style and battery performance, but I tried Soundcore Life P2. These wireless earbuds are absolutely picked by thrifty shoppers, with their own design against much more affordable options.
SOUND (7/10)
The Soundcore Life P2 earbuds provide a surprisingly balanced sonic experience with graphene audio drivers (light and durable materials with excellent acoustic properties) and support for today's most essential Bluetooth codecs (aptX, SBC, and AAC). Personally, I didn't expect this from a device costing as few as $50 — inexpensive wireless earbuds sometimes conceal their acoustic flaws behind overwhelmingly strong bass.
Speaking of bass, the buds provide a slightly enhanced low-range, because of the BassUp Anker system, which enhances the bass without interrupting the mids and the highs. As I listened to my favorite tracks downtempo and gaming on my iPhone 11 Pro, I loved it.
But Life P2 earbuds don't provide as many great details in their sound compared to pricier products. This is no surprise, nor a dealbreaker, especially given its price point.
A duo of microphones is included in each P2 earbuds, making them rely heavily on to call and make FaceTime calls.
COMFORT (9/10)
The earbuds of Life P2 are impressively comfortable. They come with five sets of ear tips, enabling everyone to achieve a comfortable, safe fit and excellent noise isolation. Each bud has an integrated button to regulate the playback of audio, make calls and access the virtual assistance of your phone
Even after hours of use of Soundcore Life P2 buds, I did not experience any tiredness during my test. Even when I was working out, I never worried about them falling off my ears.
DESIGN (9/10)
The Life P2 earbuds are much more expensive than they are with a matt-black finish and logos with contrasting branding. You are going to be difficult to find in their price range a more stylish pair of fully wireless earbuds. Hats Off to Anker for their concept, because it adds to your impression that this was money well spent together with their pricing.
BATTERY PERFORMANCE (9/10)
Up to 7 hours wireless of backup can be expected from the P2 before they need to get back to their charging case. While I used the earbuds, they were in compliance with the claims of Anker. Like their design, their battery endurance is worth a higher price.
The charging case contains nearly five additional total charges for cable independence of a total of 40 hours. My favorite thing about the device is that after just 10 minutes of charging you can play it an hour.
OVERALL (8/10)
The Soundcore Life P2 wireless earpieces deliver an incredible price point for a great product. They are amazingly elegant, comfortable, well-designed and fun to rock with. All in all, this is the best affordable, completely wireless pair of earbuds worth your attention today.
Note: "We may receive a commission when you purchase products mentioned in this website."