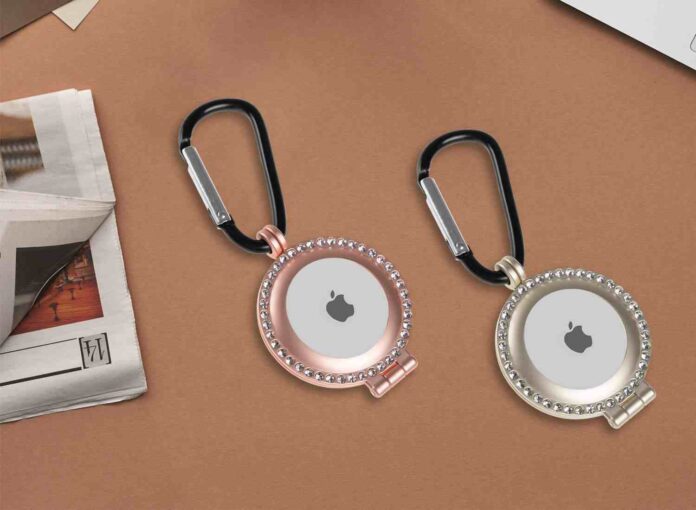 You'll be checking all your most valuable possessions with a new AirTag (or several), so now you'll need something to protect your new AirTags (or several). Of course, Apple has some good ones. But, aside from Apple's offerings and MacGyvering a solution with duct tape, you have a plethora of other options. Here are some of the best AirTags accessories.
CYRILL AirTag Case with Key Ring
Do you like the look and sound of leather but not the concept of leather? CYRILL makes a keychain-style AirTag accessory out of vegan leather that comes in a variety of colors. The carabiner clip opens to accommodate a range of items. $17 At Amazon.
Apple Airtag Leather Key Ring
In this inexpensive kit, Apple's plain and elegant style is on full display. Snap your AirTag into this Leather Key Ring, and the Apple logo will be completely visible due to the open nature. Put your keys on the ring for a stylish and functional combination. $35 At Amazon.
SZJCLTD (4 Pack) Soft Silicone Apple AirTags Case
You purchased a four-pack of Apple AirTags. Why not get four keychains for the price of one? You get one of each color, as seen, which is ideal for color-coding different family members or tracking different objects. $7 For 4 Pack At Amazon.
ESR Tag Keychain Silicone Case
You can stick your AirTag to just about anything with this inexpensive silicone case on a carabiner ring. Simply place the AirTag inside, and the Apple logo will remain visible. You can choose from a variety of two-pack color combinations. $15 For 2 Pack At Amazon.
Rilixuy AirTag Protective Case
Who says your AirTag case has to be boring and basic? With a vibrant floral style, you can change up the look. There are two sets to choose from, each with three different floral designs. The AirTag is attached to the products of your choice using a carabiner clip. $19 For 3 Pack At Amazon.
Caseology Vault for Apple AirTag
Caseology's Vault carrier could be just what you're looking for when it comes to durable security and safe connection for your AirTags. This tough case attaches to your key ring or bag strap with a carabiner, which you can use to clip it to anything you want to monitor with an AirTags. $15 At Amazon.
Orzero Alloy Metal Case for AirTag
This value-priced two-pack includes two gleaming rhinestone-studded metal AirTag holders. The carabiner clip can be attached to something. There are a few different color variations to choose from. $24 For 2 Pack At Amazon.
Apple AirTag Loop
Apple's cheapest option is a polyurethane loop that can be attached to a variety of items. There are four different colors to choose from. For a little more money, you can get a leather edition. $29 At Amazon.
Benazcap Portable Case for AirTag
This silicone loop is modeled after Apple's Loop, but it costs a lot less. The Apple logo is fully visible when the AirTag is snapped inside. Choose from three different color schemes. $13 At Amazon.
Catnot Apple AirTags Silicone Case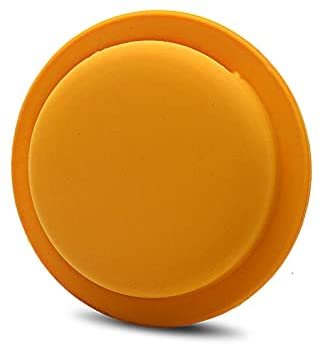 This low-cost adhesive option allows you to slip your AirTag inside and stick it to your vanishing TV remote or any other object worth tracking. There will be no residue left behind by the adhesive. For the price, you get two small silicone cases in your choice of nearly a dozen colors. $13.49 For 2 Pack At Amazon.
DHYED Protective Film for AirTag
Unfortunately, AirTags are very easily scratched. Many cases leave the AirTag exposed, and many of us wear them on keychains or other places where they can be scratched. With this simple TPU film, you can keep scratches at bay. You have the choice of purchasing a five-pack or a ten-pack. $7.19 For 5 Pack At Amazon.
The adhesive-backed Moment mounts are a great option for sticking the AirTag onto or inside something. There are many models to choose from, but all of them stick to hard surfaces and even soft fabrics, allowing you to protect your AirTag within a garment or bag. They even cover the AirTag, so you're not drawing attention to the fact that it's a valuable object.
Look for an accessory with a carabiner clip or a belt, such as Belkin Secure Holder with Harness, if you want to tie your AirTag to a backpack, suitcase, stroller, or anything else with a handle or strap.
Note: "We may receive a commission when you purchase products mentioned in this website."