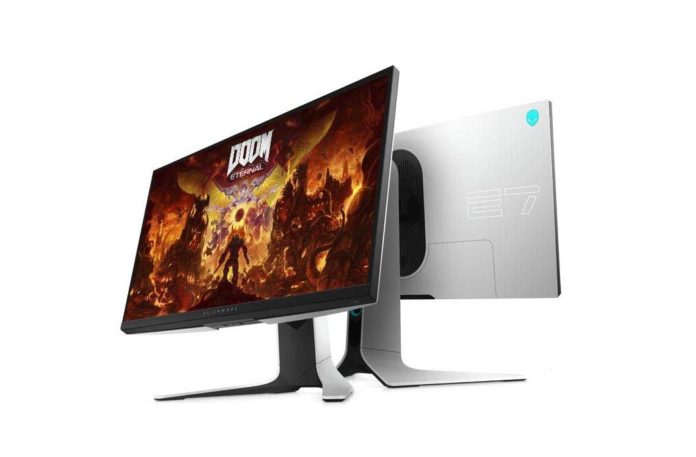 The Alienware 27-inch Edgelight 1080p 240Hz Monitor (AW2720HF) is being offered by Amazon for $349.99. This is around $100 off the current rate of retailers like Walmart and the lowest price we've ever seen. This Alienware offering looks great from every angle, unlike many other monitors. This is only the beginning of a comprehensive feature set, including a 240-Hz refresh rate, the AMD Radeon FreeSync, and a "blasts away motion blur" response time. HDMI, USB 3.0 and the DisplayPort are connectivity solutions. 4.3/5 stars rated.
Product Highlights:
A 240Hz refresh rate is 4x faster than typical standard monitors and twice as fast as common 120Hz gaming monitors. More frames mean smaller visual information Gaps, which means a faster reaction time for the Gamer. There's an 8.3-millisecond gap between frames at 120Hz, which is halved to 4.16ms between frames at 240Hz. This is incredibly important to gamers playing at breakneck speeds and provides an edge over gamers less well-equipped. Combined with skill, get more wins by being able to react in real-time.
AMD Radeon free Sync technology synchronizes the GPU and monitor, displaying full frames only when the monitor is capable of displaying them. This minimizes graphic distortions such as tearing and artifacts from forming on screen, allowing you to experience native refresh rates up to 240Hz for rapid-fire, tear-free graphics that don't require user adjustments.
A wide-angle viewing range means that color coverage is consistent no matter which angle The screen is viewed from. This is thanks to the IPS technology that the monitor is built on.
Convenient monitor controls are easily reached on the right side of the monitor, with a new joystick for navigating menus quickly and intuitively. The individual buttons can be assigned as shortcuts for the gamer's preferred tools and settings.
The true 1ms response time blasts away motion blur. The pixels are able to change quickly and respond to the new image signal as it comes in. This is a new feature for IPS monitors, which have typically been considered too slow for gaming.
Note: "We may receive a commission when you purchase products mentioned in this website."